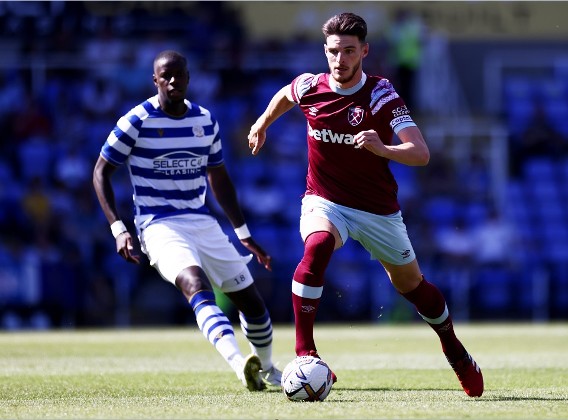 There have been a lot of rumours about a move for West Ham United captain Rice recently, and the club have also reportedly put a £100 million price tag on the midfielder to put an end to other teams asking for his services.
  However, this move by the club has led to more interest in the rumours and many are beginning to speculate on whether he will leave the club for Chelsea.
  Recently, Rice was also interviewed by Sky Sports and made it a point to clear the air. Rice said he never wanted to leave the team and just wants to do his own thing now: "I've never had any complaints, every time I put the shirt on I give it my all, no matter what happens off the field. But I can't sway what people say, only stand on the pitch and prove everything."
  Meanwhile he was troubled by rumours that he was being tagged with £100 million: "It really bothers me, your name is associated with a price and you sound uncomfortable."
  Although Rice is only 23 this season, the West Ham midfielder is now captaining the team and is seen by many as capable of achieving something and showing leadership qualities. He also expressed his loyalty to the club: "It's a vote of confidence from the manager and I know that captaincy is an honour and I will always respect my contract with the team. About those rumours, it means nothing at all."
Translated with www.DeepL.com/Translator (free version)
Your comment has been sent successfully. Thanks for comment!
Leave a Comment